Here at Beach Paws Pet Salon and Grooming, your pets always come first.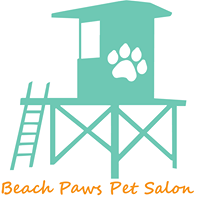 At Beach Paws, we believe bathing & grooming are essential to a healthy pet. We offer state-of-the-art dog grooming facilities with professional grooming stylists.

From shampoos, hair cuts and flea treatments – to exotic styling, pedicures, skin care, and moisturizing treatments, your pampered pet will go home looking great as well as feeling great! All of our dog & cat grooming services are available by daily appointment. Appointments (a week in advanced) are strongly encouraged. 
Beach Paws Pet Salon & Grooming.  Serving the East Side of Costa Mesa & surrounding Orange County areas, including but not limited to, Newport Beach, Irvine, Fountain Valley, Santa Ana, San Joaquin Hills, and Lake Forest.